After debuting on Instagram back in 2020, Reels will now be available for the Facebook app on Android and iOS in 150 countries worldwide. Reels are short videos ranging from 15 seconds to 60 seconds, accompanied by some trending music in the background. Meta has announced a similar feature that can now be used by Facebook users as well. Facebook reels will be available in Stories, Watch, and Feed (earlier known as NewsFeed).
Meta Launches Reels For Facebook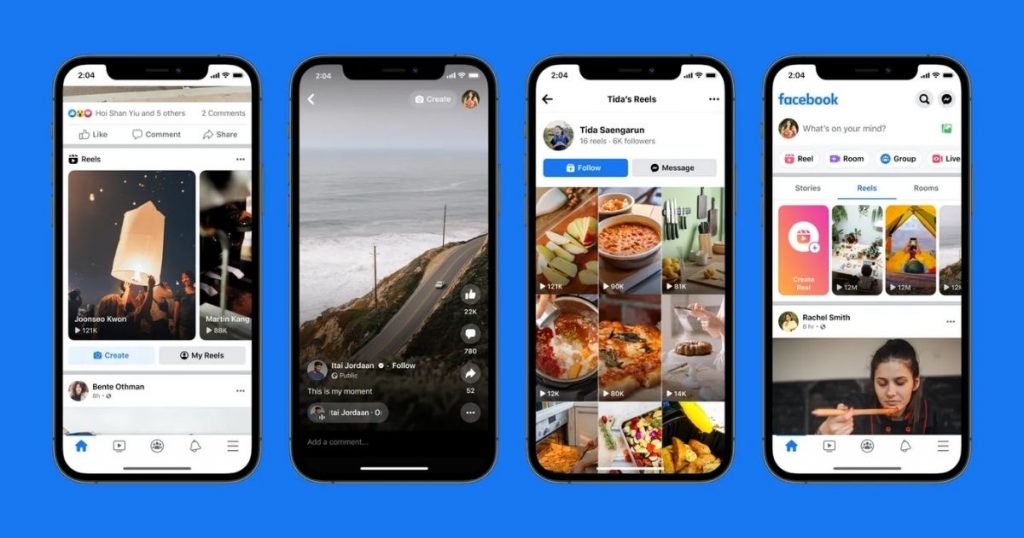 No matter how much you hate a song, trending Reels on Instagram will make you groove to the track by showing thousands of users posting their videos using the same music. Facebook users will no longer have to feel left behind, as Meta has globally launched the Reels feature for its own platform.
Reels is already our fastest growing content format by far, and today we're making it available to everyone on Facebook globally.

Mark Zuckerberg, Facebook founder
Additionally, Meta has announced various editing tools for Reels creators on Facebook, which appear similar to the ones used on Instagram. The features include remix, draft, and video clipping. Remix allows users to create their own reel alongside an existing, publicly shared reel on Facebook, which ends up looking like a duet performance. The draft feature allows users to save the reels to publish them later. Lastly, the clipping tool gives users more editing options to record and share long-form options. Users can record up to 60-second long reels.
Subscribe to Onsitego
Get the latest technology news, reviews, and opinions on tech products right into your inbox
Also Read: WhatsApp Launches 'Safety In India' Resource Hub To Address Security Concerns
Facebook Reels can be viewed in Stories, Watch, and NewsFeed (now Feed). Users of select countries will see Reels as suggestions in their Feed from the people they already follow. Further, Meta has also announced monetization features for Facebook Reels creators which will soon allow viewers to buy and send Stars to support their favourite creators. The company will start testing Stars in the coming weeks.
While the new features announced will bring a refreshing change to the age-old Facebook app, this definitely seems like an attempt by the company to survive the growing competition. What do you think of Facebook Reels? Do let us know in the comments section below.