Xiaomi's latest Redmi Note lineup pretty much covers the budget and mid-range segment. The Redmi Note 11 (Review) makes a compelling case under ₹15,000. On the other hand, the Redmi Note 11 Pro+ 5G targets those willing to cross the ₹20,000 mark for more features and refinements. For starters, it comes with a whopping 108MP camera sensor and a 67W quick charge. The phone also features a 120Hz OLED screen, which is generally restricted to high-end devices.
But, does the Redmi Note 11 Pro+ 5G only checks boxes on the spec sheet or deliver an all-round performance? Let's find out.
Design
The Redmi Note 11 Pro+ 5G has a glass sandwich design. The front is secured by the Gorilla Glass 5, whereas the back lacks scratch protection. These two panels are held in place by a plastic frame. In India, the handset is available in Phantom White, Stealth Black, and Mirage Blue.
Subscribe to Onsitego
Get the latest technology news, reviews, and opinions on tech products right into your inbox
If you are going to order this phone without checking it in a store, I would recommend going with either white or black. The blue one has a peculiar wavy pattern that brings about polarised reactions.
The handset doesn't fit comfortably in hand due to its large footprint. I don't usually complain about the weight of a handset, but holding the 202g Redmi Note 11 Pro+ 5G is not a pleasant experience.
Much like the Redmi Note 11, the Note 11 Pro+ 5G has flat sides. The blocky design along with the hefty weight doesn't translate into good ergonomics. Another thing that I don't like is the double-stacked camera protrusion, which results in some serious wobble.
The phone's fingerprint scanner is integrated into the power button. It is quick, accurate, and overall works like a charm. The SIM slot is of the hybrid type. The handset is rated IP53, which means it can withstand dust and drizzle. Overall, while the handset is sturdy, we aren't impressed with its ergonomics and aesthetics.
Display
The Redmi Note 11 Pro+ 5G sport a brilliant 6.6-inch AMOLED display. It delivers vibrant colours and deep blacks. Those interested to take a deep dive into this topic should head over to this link.
The display packs in 2,400 x 1,080 pixels which translates to a pixel density of 395ppi. Owing to its peak brightness of 1,200nits, the screen retains its legibility even under sunlight. If this wasn't impressive enough, Xiaomi's 120Hz puts it in the league of high-end devices. What's more important is that the high refresh rate screen is complemented by the UI's high frame rate.
For a budget phone, the Redmi Note 11 Pro+ 5G has quite thin bezels. Moreover, the company has gone with a tiny punch-hole to accommodate a selfie camera. All in all, in terms of display, the Redmi Note 11 Pro+ 5G offers a top-tier experience.
Software and Performance
If you were expecting Android 12 from Xiaomi, we have bad news for you. The Redmi Note 11 Pro+ 5G runs Android 11 with MIUI 13 on top. The software is a standard Xiaomi affair for the most part. For instance, you get large colourful icons, app folders, and many pre-loaded apps.
There are a few new things too. Much like the OPPO and Realme phones, the Redmi Note 11 Pro+ 5G comes with the edge glow notification feature. While not original, it is a good addition nonetheless.
Users get an option to toggle the app drawer. Should you choose to activate it, the phone organises apps in categories such as Communication, Entertainment, Photography, Tools, and Business.
As highlighted in our Redmi Note 11 review, the MIUI 13 comes with a separate notification bar and control centre. The Redmi Note 11 Pro+ 5G comes with the split-screen multitasking feature, which was missing in the Redmi Note 11.
MIUI 13 is unlikely to win you over with its aesthetics. Thankfully for users, the company offers enough customisation options to alter the looks to your liking. As mentioned earlier, the Redmi Note 11 Pro+ 5G comes loaded with Xiaomi apps. Out of this bunch, the Mi Remote app that takes advantage of the onboard infrared transmitter is quite useful.
Qualcomm's 6nm Snapdragon 695 chipset packs in enough power to run you through normal tasks without any stutter or slowdown. Moving on to gaming, the hardware can handle most games without breaking a sweat. You can also enjoy demanding games such as Call of Duty: Mobile. It runs at the 'Very High' graphics setting with 'Very High' frame rates.
Photography – Saurabh.
The 120Hz OLED screen with a 360Hz touch sampling rate elevates the experience. However, the handset isn't good at delivering sustained performance. As a result, you can notice dropped frame rates after a couple of rounds in Battlegrounds Mobile India. For those interested in numbers, here are some synthetic benchmarks along with thermal throttling results.
Cameras
The Redmi Note 11 Pro + 5G is equipped with a 108MP main camera with an 8MP ultrawide shooter and a 2MP macro lens to keep a company.
The primary 108MP camera deploys pixel binning to deliver 12MP images. The main camera captures accurate colours and a good amount of light. However, compared to the Realme 8 Pro's 108MP camera, the Realme Note 11 Pro+ is a bit underwhelming. I'm not sure if it is just the post-processing algorithms, but Realme's algorithms are better tuned for the 108MP sensor than its Chinese compatriot.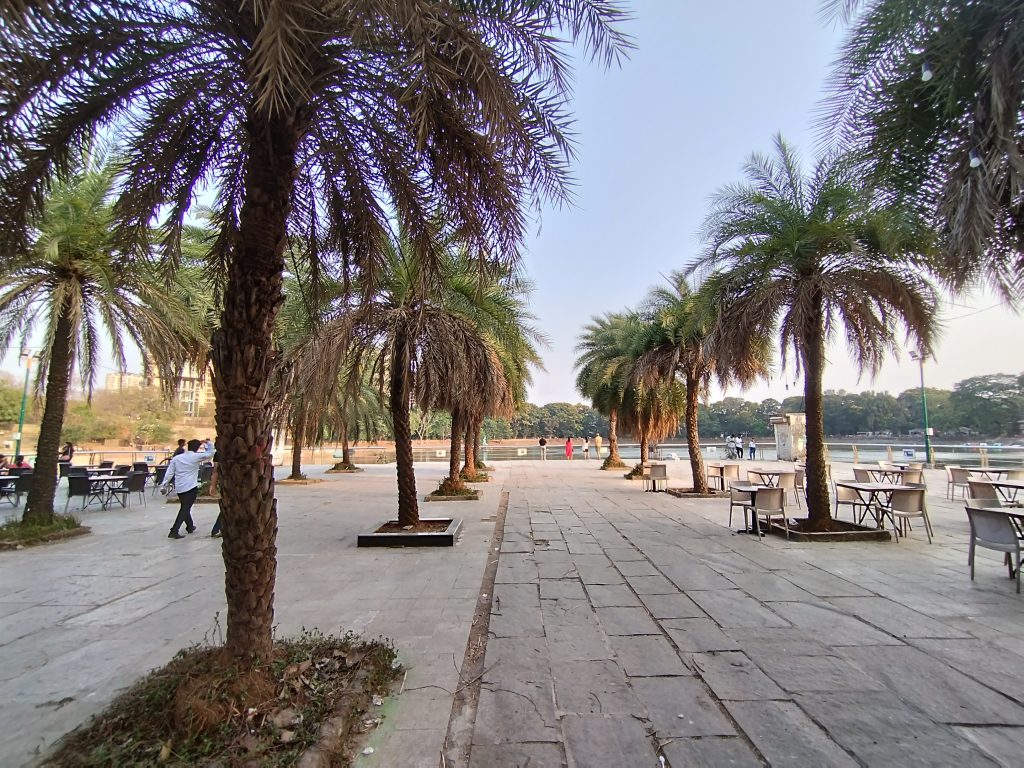 The 8MP ultrawide camera does what it says. It captures more area, but with significantly less detail compared to the main camera. The barrel distortion is noticeable, but not really a deal-breaker.
Xiaomi has limited the Night Mode to the main 108MP camera. Considering the phone's price, it pulls off a great performance in low light conditions. You get proper colours, decent sharpness, and surprisingly good dynamic range.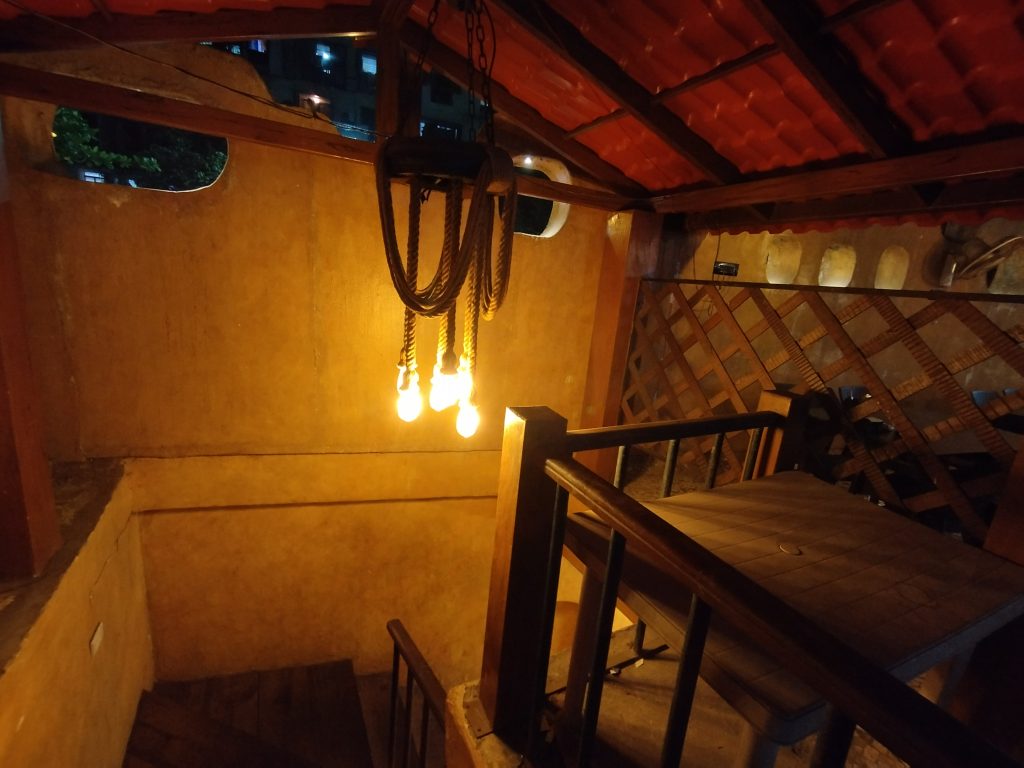 The 16MP selfie camera is very good. Although it is a fixed focus module, the portrait camera keeps subjects in focus. The snapper delivers sharp images with fairly accurate colours.
Moving onto video recording, the best Redmi Note 11 Pro+ 5G can offer is 1080p 30fps. Forget 4K, this handset can't even handle 1080p 60fps mode. This can be off-putting for some users considering the more affordable Realme 9 5G Speed Edition offers 4K@30fps video recording.
Battery
The phone packs in a 5,000 mAh battery, which easily last for a day on a single charge. While most brands are dropping a charger from the retail package, Xiaomi generously ships the Redmi Note 11 Pro+ 5G with a 67W charger. It can top up from 0-48% in just 15 minutes. Moreover, it takes only 45 minutes to fully charge the battery, which is impressive.
Verdict
For the last few years, Xiaomi has utterly dominated the budget and mid-range smartphone market in India. Its latest Redmi Note 11 Pro+ 5G will continue that trend. Not because Xiaomi has put together a great handset, but the fact that the competition has fared worse.
While Realme had a great line-up last year including the Realme 8 and Realme 8 Pro, this year the company seems to have dropped the ball. It is safe to say that several brands are still recovering from the COVID-induced manufacturing blues.
Overall, despite its bulk, the Redmi Note 11 Pro+ 5G is a good option in the sub-₹20,000 segment. Sure, its cameras don't live up to the hype and the phone lacks sustained performance, but this phone tips the balance in its favour owing to its excellent display and outstanding battery performance.
The Review
Xiaomi Redmi Note 11 Pro+ 5G
The Redmi Note 11 Pro+ 5G has plenty of room for improvement. Its cameras don't live up to the hype and the phone lacks sustained performance. Despite its shortcomings, this phone beats the competition owing to its excellent display and outstanding battery performance.
PROS
Vibrant and bright OLED display.
120Hz refresh rate for smooth performance.
Good primary camera.
Long battery life.
Blazing fast charging.
CONS
The handset is not handy.
Disappointing ancillary cameras.
Lacks 4K 30fps and 1080p 60fps video recording.
Dated Android 11 operating system.
Review Breakdown
Design

0%

Display

0%

Front Camera

0%

Rear Cameras

0%

Software

0%

Performance

0%

Battery Life

0%

Value

0%