An exclusive Visa credit card co-branded by Samsung and Axis Bank has been introduced in the Indian market. Those who use the Samsung Axis Bank Credit Card can receive 10% cashback on all Samsung products and services. In addition to the previously existing Samsung discounts, the Samsung Axis Bank Credit Card will offer 10% cashback on both EMI and non-EMI transactions.
The three companies acknowledged at the launch that most credit card users in India use their cards primarily for electronic purchases, which motivated the creation of this co-branded credit card. Customers who purchase new Samsung smartphones, tablets, laptops, TVs, refrigerators, air conditioners, washing machines, and services like Service Center payments, Samsung Care+ mobile protection plans, and extended warranties will receive 10% cashback on their purchases with the new Samsung Axis Bank Credit Card.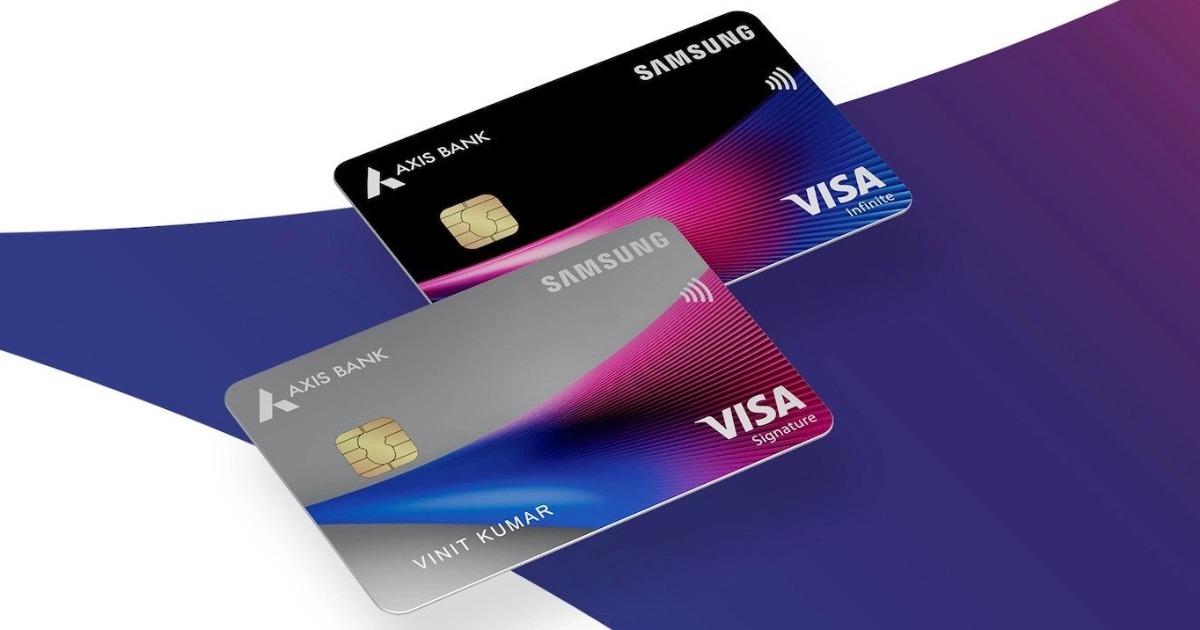 The card is available in two versions: Visa Signature and Visa Infinite. Holders of the Signature version of the card will be eligible for a monthly cashback of ₹2,500 and a yearly cashback of up to ₹10,000. Cardholders with the Infinite variant will receive up to ₹20,000 cashback annually and ₹5,000 cashback monthly. Additionally, the card will offer dining discounts, free access to airport lounges, and waivers on fuel prices.
Subscribe to Onsitego
Get the latest technology news, reviews, and opinions on tech products right into your inbox
Both cards attract annual fees; the Signature card costs ₹500 plus taxes, while the Infinite card costs ₹5000 plus taxes annually. Although the applications for the card have not yet been launched, customers can fill a form to be notified of the applications on the Samsung website.