In consumer tech, 2021 was defined by the global semiconductor shortage. It caused a sharp rise in the prices of laptops, gaming consoles, TVs, and even cars. Despite it though, the previous year also had some bright spots. For the first time, we experienced foldable smartphones that are ready for prime time. Owing to the strong sales of Oculus Quest 2, the Virtual Reality segment generated plenty of interest. Moreover, wireless earbuds became affordable enough for the masses. Now, as we enter a new year, let's take a look at the trends that are likely to shape consumer tech in 2022.
1. Truly Wireless Charging
Sure, most phones on the market support wireless charging. However, the current wireless charging technology isn't truly wireless. It is a clever marketing term that glorifies inductive charging. However, things are likely to change in 2022 with the introduction of actual contactless charging tech. Several brands including Xiaomi, Motorola, and Wi-Charge have been working for years to develop such solutions. Wi-Charge has already developed prototypes and is planning to team up with gadget manufacturers to integrate launch its technology for end-users.
Similarly, Xiaomi recently announced that it achieved 5W charging speeds over truly wireless charging, which it refers to as Mi Air Charge. Brands are not keen on revealing their secret sauce. However, we do know that such systems comprise a power transmitter device and miniatured receivers inside a handheld gadget. The base unit beams a millimeter-wave signal, which is turned into electric energy by the special circuitry in the receiver. This will enable your phone to be juiced up even when you are over a metre away from the charging station.
2. Painless Glucose Monitoring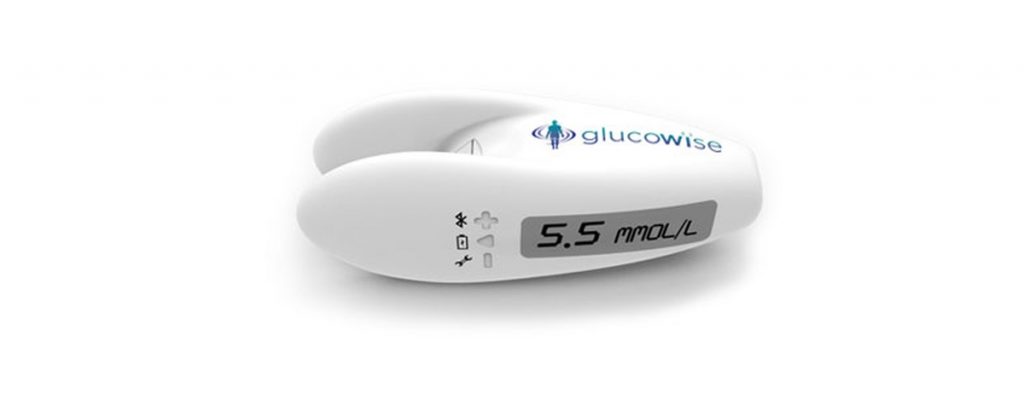 Subscribe to Onsitego
Get the latest technology news, reviews, and opinions on tech products right into your inbox
As per WHO, about 422 million people are affected by diabetes across the globe. Most of these people rely on finger pricks to monitor blood glucose levels. To save the millions from this unpleasant experience, scientists have been searching for a non-invasive way to get this done. Finally, it seems such devices are ready to hit the market. Japan's Quantum Operation Inc. has developed a wearable device that uses an onboard spectrometer to scan the blood to detect glucose levels. At the core, it is pretty much the same technology that helped Mars Reconnaissance Orbiter detect various elements including water ice on Mars.
British company META is also developing its pain-free monitoring system. Dubbed as glucoWISE, this gadget has an oximeter-esque form factor. Both companies are currently hard at work to increase the accuracy of their glucose monitors. There's a good chance that at least one of these gadgets will hit the stores by the end of 2022.
3. Laptops With ARM Processors
Back in 2017, Microsoft teamed up with Qualcomm to introduce ARM-based Windows laptops and convertible devices. However, its first-gen hardware didn't receive much love from consumers. Just when the excitement around Microsoft's experiment seem to wane off, Apple went all-in on its ARM-based chip plan. With its M1 chipset, the Cupertino company showed the world how it is done. Apple's first ARM chipset highlighted the platform's benefits such as incredible battery life, thin and light profile, and fanless design.
Following the success of the MacBook M1, there is a new rumour regarding Microsoft's collaboration with AMD to design an ARM-based chip for laptops. Other Windows hardware partners are also expected to bet on ARM-based processors to catch up with MacBooks.
4. Smartphones With Under-Display Cameras
In the last few years, the screen-to-body ratio has improved drastically for smartphones. That said, we still have to put up with unsightly notches and punch-holes that spoil the distraction-free full-screen experience. The pop-up camera setup got around this problem, but it added to the mechanical complexity of smartphones. Thankfully, the under-display selfie cameras offer a more elegant solution to this problem and are all set to go mainstream in 2022.
Several brands have already spent over a couple of years refining this technology. The Korean giant Samsung introduced this futuristic feature with its flagship Galaxy Z Fold 3 handset. Xiaomi delivered much better results owing to its custom circuit design and transparent wiring materials. Last but not the least, ZTE proved that it is possible to offer under-display camera tech on budget with its Axon 30. This year, expect this technology to show up on more smartphones.
5. 200MP Mobile Cameras
Indeed, the megapixel count isn't everything in photography. However, Samsung's last year's 108MP camera sensor delivered some impressive results. And now this time around, the Korean brand is ready to unleash its 200MP ISOCELL HP1 sensor. Samsung claims that taking advantage of pixel binning technology and some clever algorithms, this new sensor can produce sharp images with vivid colours. It comes with the High ISO mode for better low-light photography. On top of that, it uses Staggard HDR to offer a wide dynamic range.
The sensor can support up to 8K 30fps video recording. Those who prefer 4K will get the option of up to 120fps. As per the rumour mill, Motorola is expected to launch the first phone to pack in a 200MP camera in 2022 followed by Xiaomi. Of course, Samsung's next Galaxy S series handset will feature this sensor too.