Twitter has finally rolled out the 'Twitter Blue' subscription service for people in the US. It will be available for a monthly fee of $2.99 and will come with a host of exclusive features over the free-to-use standard service. Twitter Blue was first introduced in Canada and Australia in June 2021, with subscription costs of CAD 3.49 and AUD 4.49, respectively. The service is now available for Android, iOS, and web users in the US as well.
The company says that it had received a lot of flak from its users because of its outdated and non-customisable set of features. Hence, the company listened to their valuable feedback and have incorporated some exclusive features and perks in Twitter Blue.
Twitter Blue Features
The Twitter Blue subscription comes with ad-free articles, which will be available for iOS and PC users when they visit certain news websites. You can view ad-free articles from major publications like BuzzFeed, L.A. Times, Reuters, and USA Today, and many more. The company promises to add more such ad-free content in the coming time as it continues to garner more publishers from other markets. Twitter also plans to give a portion of revenue from Twitter Blue subscriptions to those sites.
Subscribe to Onsitego
Get the latest technology news, reviews, and opinions on tech products right into your inbox
Twitter Blue comes with 'Bookmark Folders' to organise your tweets by allowing you to save them. This would help you manage your content more easily and efficiently.
A lot of things usually go wrong while tweeting, and Twitter Blue addresses this issue by letting you preview and revise the tweet before it goes live. However, it doesn't let you edit the whole tweet, you only get the option to undo it. You can set a customizable timer of up to 30 seconds to click 'Undo' before the Tweet, reply, or thread reaches your timeline.
Subscribers also have access to the Reader Mode, which turns long threads on Twitter by turning them into easier-to-read texts. You can also change the text size within Reader to improve their experience even further.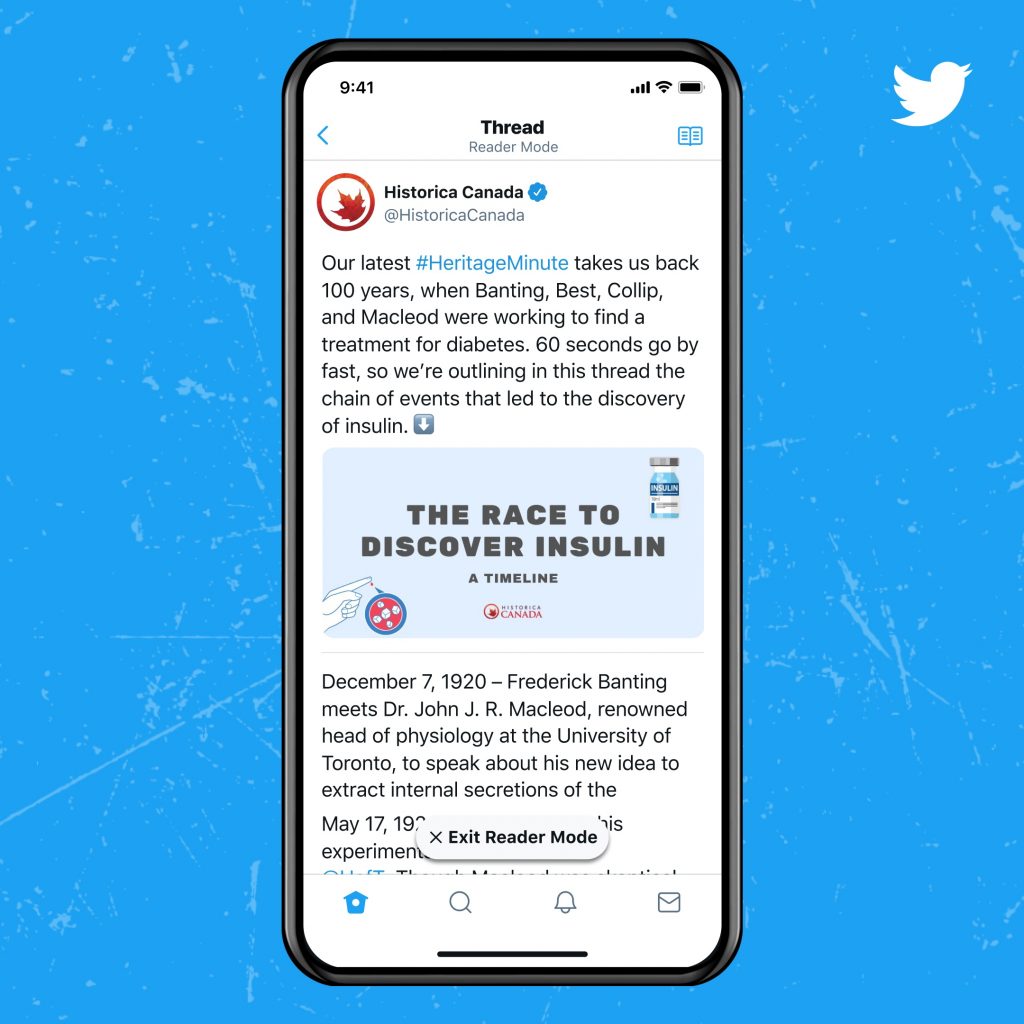 Twitter Blue subscribers will be able to upload videos of up to 10-minutes as against the standard 2 minutes on the free Twitter service. They can also pin their favourite conversations to the top of their Direct Messages with Pinned Conversations.
Subscribers will also get access to customisable app icons for their device's home screen. There will be added support for different colour themes for the Twitter app for a personalised look. Twitter Blue service will also have a dedicated subscription to customer support to listen to the grievances of its users.