Amazon has introduced a new model to its series of e-readers—the Kindle 2022. The new Kindle variant arrives as a successor to the Kindle, which was launched back in 2019. The Kindle 2022 features an improved display, larger internal storage, and a longer battery life when compared to its predecessor. It is reported to be the most affordable product in the Amazon Kindle lineup. Let us take a closer look at the specifications, features, and price of the newly launched Amazon Kindle 2022.
Amazon Kindle 2022 Price, Availability
The Kindle 2022 pricing starts at $99.99 (roughly ₹7,800) for the ad supported variant, while the ad-free version of the e-reader costs $119 (roughly ₹9,400). The product is already available for pre-order and will go on sale starting from October 12, 2022. The Kindle 2022 comes in Black and Denim Blue colour options. Amazon also offers fabric covers, which are available in Black, Rose, Denim, and Dark Emerald shades.
Amazon Kindle 2022 Features, Specifications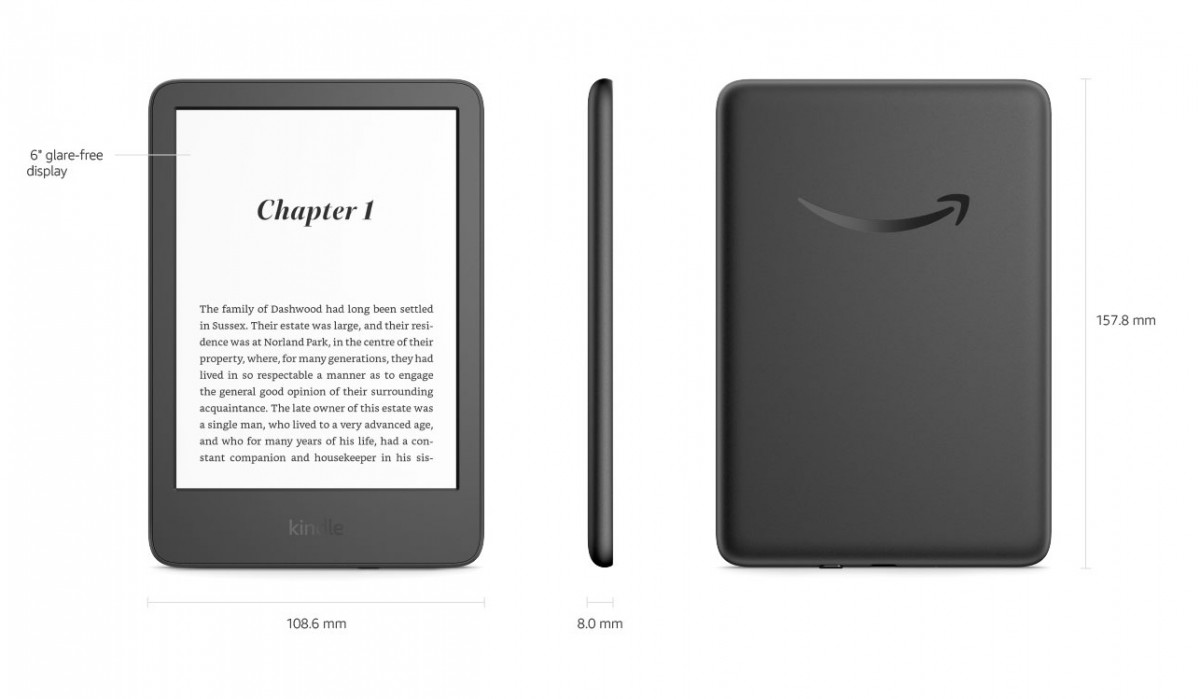 In terms of specifications, the Amazon Kindle 2022 features a 6-inch front-lit E-link display with a resolution of 300ppi. It offers a better reading experience when compared to the older Kindle with a 167ppi display. You will also get a four-LED setup in the front, which can be adjusted depending on the required amount of light, making your reading experience even better.
Subscribe to Onsitego
Get the latest technology news, reviews, and opinions on tech products right into your inbox
Also Read: Google Chromecast HD With Google TV Launching Soon With Android 12, 1.5GB RAM
The new Kindle 2022 has been launched with 16GB of storage capacity, which is a considerable improvement when compared to the 8GB of storage available on the previous model, the Kindle. When it comes to the battery, the retailer giant claims that the Kindle 2022 can last for up to six weeks while delivering 30 minutes of daily reading, with Wi-Fi turned off. Lastly, the latest Kindle comes with a much needed USB Type-C port.
Meanwhile, Amazon is also selling a kids version of the e-reader called the Kindle Kids. It is priced at $119 (roughly ₹9,400) and comes with a one-year free subscription to Amazon Kids+ and a two-year guarantee. The Amazon Kindle Kids comes with protective cover choices such as Space Whale, Unicorn Valley, and Ocean Explorer.
What are your thoughts on the newly launched Amazon Kindle 2022? Do let us know in the comments section below.