Google has announced a major update to its Messages app, alongside a new icon. The latest update introduces YouTube PiP, voice message transcriptions, and various other improvements to the messaging app. Besides, the tech giant has also rolled out a new icon for the Google Phone and Contact apps. The new icons are intended to work with Android's "Material You" themes.
Google Messages App Gets New Features
Here's a list of all new features being rolled out to the Google Messages app:
New Reply Feature
Google has introduced a new reply feature, which allows you to simply swipe a message to directly reply to it. It appears in the chat, similar to how WhatsApp or iMessage would appear. Besides, the Messages app will let you use emoji to reply to SMS messages from iPhone users.
Subscribe to Onsitego
Get the latest technology news, reviews, and opinions on tech products right into your inbox
Also Read: Google App Update Brings Lockscreen Widgets On iPhones Running iOS 16
Voice Message Transcription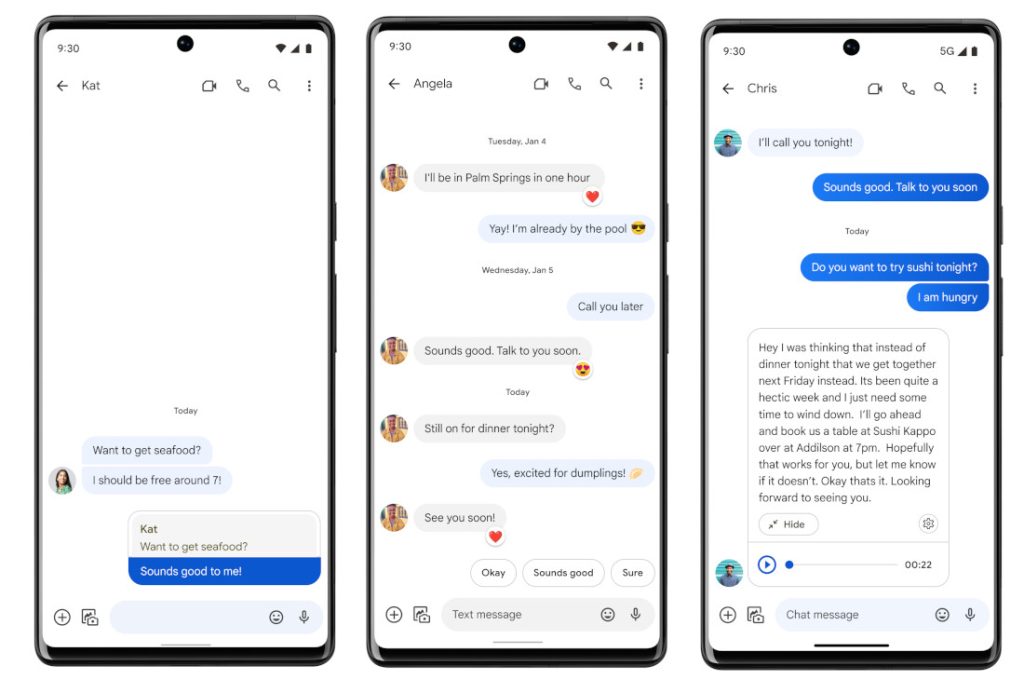 The feature will prove useful for receiving audio messages. It uses machine learning to automatically transcribe messages, so you can easily access them. You can "view" the audio as you would a text message. The feature is now available on various devices including the Pixel 7, Pixel 7 Pro Pixel 6, Pixel 6A, Pixel 6 Pro, Samsung Galaxy S22, and Galaxy Fold 4.
YouTube PiP
The latest Google Messages update allows you to watch YouTube videos within Messages without exiting the app. Furthermore, the app will also suggest that you "star" messages that contain important texts such as addresses, door codes, and phone numbers. It will help you track the conversation easily when required.
Reminders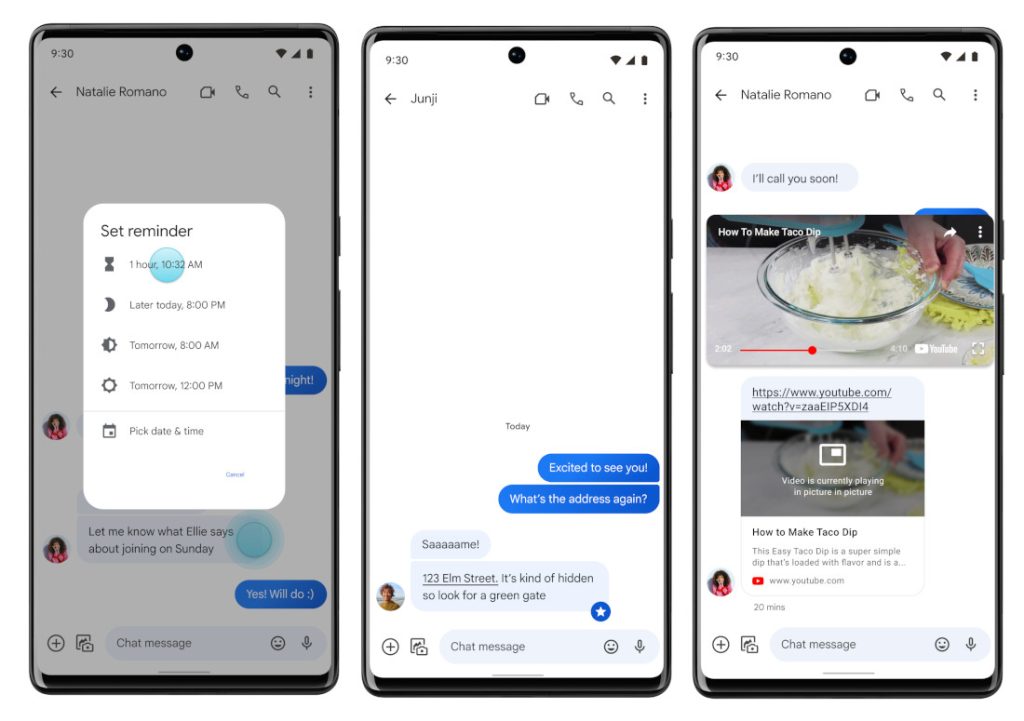 Google Messages now gets reminders within the app itself. It helps you remember important dates or events without having to navigate across other apps on your phone.
Improved Compatibility With Google Products
The update offers improved compatibility between the Messages app and other Google products such as Google Meet and Google Calendar. For instance, if you receive a message like "Let's have a call" or "Let's meet on Tuesday at 8:00" from someone, messages will provide a direct link to either the Meet app to initiate a call or the Calendar app to schedule a meeting.
In addition to the aforementioned features, Google is also working on a new feature that lets you chat with businesses you found on Search and Maps directly through Messages, so all conversations appear in one place that's searchable, private, and secure.