Meta has announced a couple of new features for Facebook and Instagram to let users easily access, create, and navigate between their multiple accounts and profiles. The new features include a new profile-switching interface and new account registration and login flows. As for the launch, the updates are currently being tested globally on iOS and Android platforms. We can expect the firm to roll out the latest Facebook and Instagram features soon.
New Profile-switching Interface For Facebook And Instagram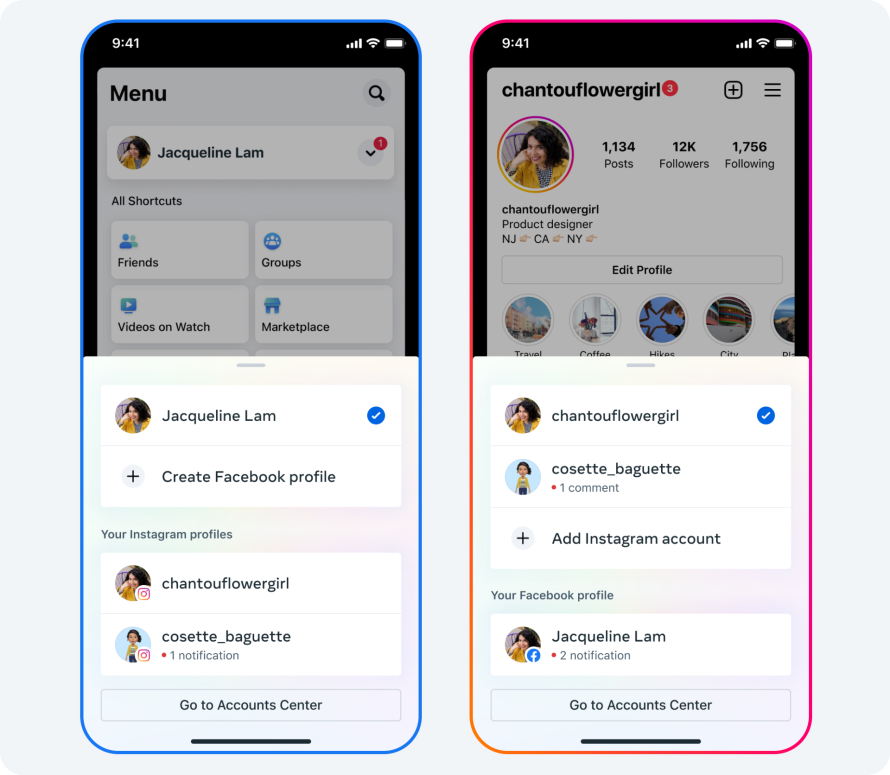 The new profile-switching interface allows users to view both their Facebook and Instagram profiles in one location. It will also help them easily switch between both profiles. For this, they will have to add both the profiles to the same Accounts Center. Furthermore, the latest update will let users see all the notifications in a convenient place, so that they stay updated with their Facebook and Instagram accounts activities or posts.
New Account Registration And Login Flows For Facebook And Instagram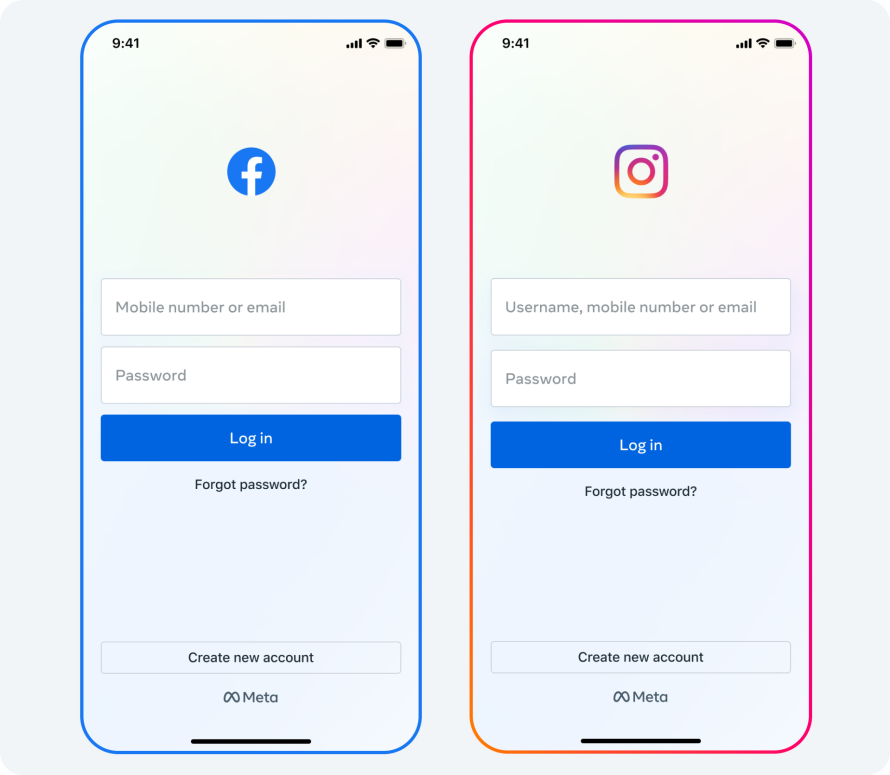 Meta has also introduced a new account registration and login flow for both platforms. This allows users to easily log in and create new accounts across Facebook and Instagram. New users can register for an account and then sign up for additional accounts using the same account. Besides, users who have accounts with both Facebook and Instagram can now easily access the other app using their login information from the previous one. However, both accounts should be a part of the same Accounts Center.
Subscribe to Onsitego
Get the latest technology news, reviews, and opinions on tech products right into your inbox
Also Read: Xiaomi Redmi Pad Specifications Leaked, Reveal 2K 90Hz Display And Helio G99 Processor
Furthermore, you will also be notified when a new account is created with your existing account and when an account is added to your Accounts Center. You can also control which profiles appear in the profile-switching experience and which accounts can log into each other using the latest Facebook and Instagram features.
What are your thoughts on the upcoming Facebook and Instagram features? Do let us know in the comments section below.