Following a series of rumours, Twitter has finally announced a host of new features for its Twitter Blue subscribers. As part of the Twitter Blue subscription, users will get a Blue checkmark account verification at $7.99 per month. The new Twitter features are currently being rolled out to users residing in the US, Canada, Australia, New Zealand, and the UK. However, Twitter Blue will soon be made available in other regions, including India.
New Twitter Blue Feature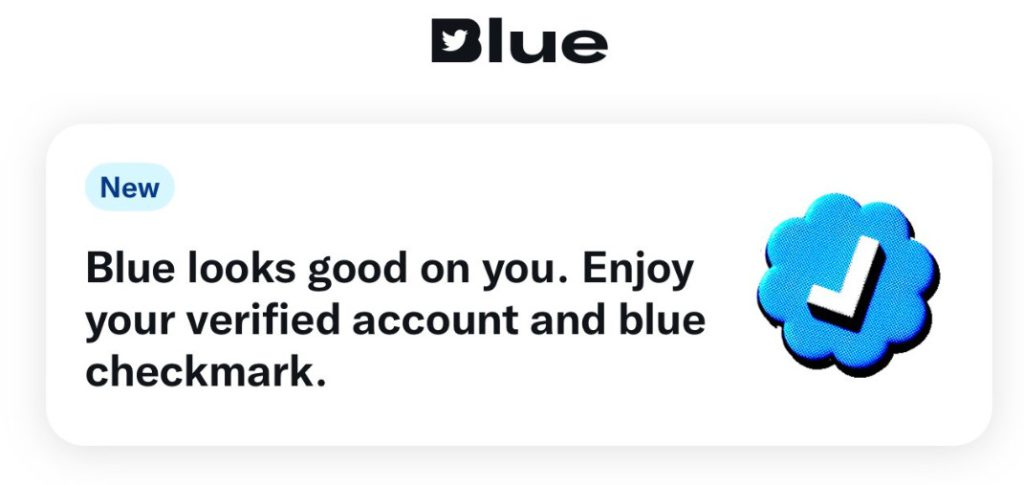 As seen in the image above, Twitter Blue subscribers will get a blue checkmark on their accounts. The feature allows users more power or control to exercise on the platform. Do note that the Blue Tick verification on Twitter was earlier exclusive to celebrities, companies, and politicians. With the latest rollout, the service can be availed by any regular user by paying a monthly subscription of $7.99 (approx. ₹656).
Also Read: Elon Musk Now Owns Twitter, Immediately Fires Top Execs
Subscribe to Onsitego
Get the latest technology news, reviews, and opinions on tech products right into your inbox
Apart from the newly launched Blue checkmark, Twitter is also planning on refreshing the social media platform with the following new features:
Post longer videos: With the upcoming updates, Twitter users will be able to attach long-form content to their tweets including longer videos. Elon Musk has also confirmed that there will be creator monetization for all forms of content.
Half the ads & much better ones: According to the Twitter CEO, the platform will now reward users with lesser yet more meaningful ads.
Priority ranking for quality content: Your content on Twitter will get priority ranking in replies, mentions and search. This helps lower the visibility of scams, spam, and bots.
What are your thoughts on the newly announced Twitter Blue subscription? Do let us know in the comments section below.