WWDC 2022 brought with it a host of new features and products, including iOS 16, iPadOS 16, WatchOS9, macOS Ventura, Apple M2 chipset, a new MacBook Air, and a new MacBook Pro. Among other features, one of the standout productivity features that Apple announced was Continuity Camera.
"With Continuity Camera, you can use iPhone as your webcam. It's powered by the advanced capabilities of the iPhone camera system, letting you do things that were never before possible with a webcam", said Craig Federighi, Apple's SVP of software engineering, during the keynote.
Continuity Camera: What It Is And How It Works
Continuity Camera is yet another effort by Apple towards deepening the integration between its devices. Over the past couple of years, owing to the pandemic, video calls and remote work have seen a tremendous increase. This has led to an ever-increasing demand for a good quality webcam.
Subscribe to Onsitego
Get the latest technology news, reviews, and opinions on tech products right into your inbox
While you can always connect third-party cameras to your Mac, it is still a bit of a hassle. To ensure a seamless connectivity and integration, Apple has introduced Continuity Camera. With this, users just need to attach their iPhone to their MacBook using a clip and the computer will automatically sense if the iPhone is nearby and available to be used as a webcam.
Also Read: Apple Announces iOS 16 With A Redesigned Lock Screen, Messages Upgrade, And More
Post the successful connection, your Mac will automatically begin streaming video directly from your iPhone's rear camera, which, of course, will be a lot better than the native Mac webcam in terms of quality, resolution, and processing. The Continuity Camera feature is not just limited to FaceTime calls. Apple says that it will also work with third-party apps such as Microsoft Teams, Zoom, Webex, and more.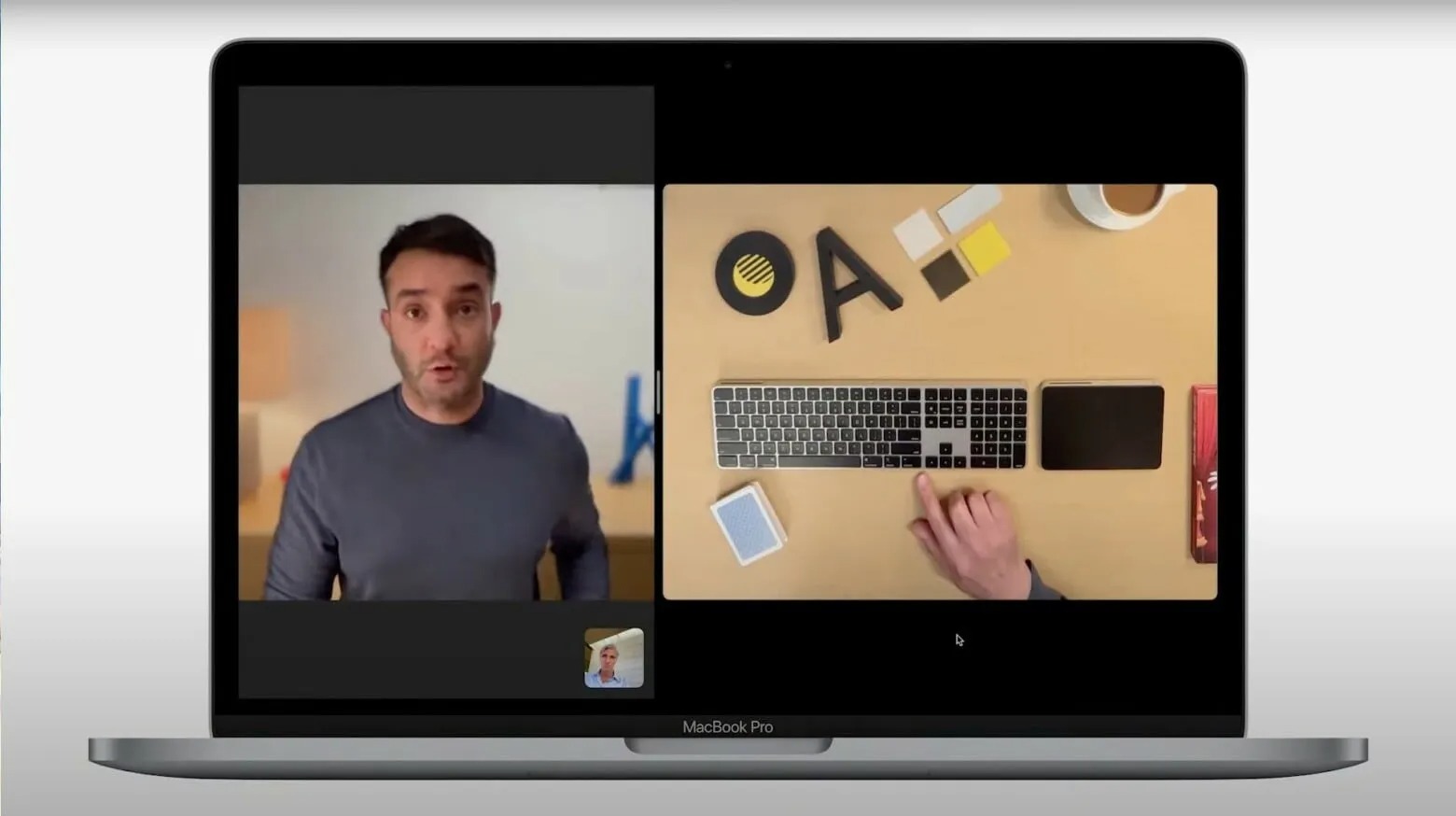 Additionally, the Continuity Camera will come with a top-down view mode, which will let you present yourself, as well as your desk, in real-time, without you having to tilt and adjust your camera. Apple says that Continuity Camera will make use of a combination of image processing and lens correction to make this feature possible. It also supports Center Stage and Portrait Mode and works completely wirelessly. As a matter of fact, you won't even have to turn the on display of your iPhone for the Continuity Camera feature to work.
What are your thoughts on Apple's latest Continuity Camera feature? Do let us know in the comments section below.