Vivo has been slowly improving its high-end smartphones over the past few years. It all started with the Vivo X50 series, and then Vivo improved its flagship phones with each generation. The company started using good camera sensors and a balanced imaging setup. With each generation, it started adding features that it had missed earlier. For example, with the X60 Pro+, the company added 4K video recording on the front camera, and with the X70 Pro+, it added an IP68 rating and stereo speakers.
This year, the company launched the Vivo X80 series, comprising the Vivo X80 and the Vivo X80 Pro. There's no Pro+ model this year. We had a chance to test the Vivo X80 Pro over the past few days. The phone was launched in India a few months ago, and it brought a faster processor, a bigger fingerprint reader, a bigger battery, and faster charging.
It competes with the Apple iPhone 13, iQOO 9 Pro, OnePlus 10 Pro, Samsung Galaxy S22 Ultra, and the Xiaomi 12 Pro. We've thoroughly tested the 12GB RAM + 256GB storage variant of the device, and here's our Vivo X80 Pro review.
Vivo X80 Pro: Box Contents
Vivo X80 Pro (Screen Protector Pre Applied)
80W Flash Charger
USB Type-A To USB Type-C Cable
Vivo In-Ear Wired USB Type-C Earbuds (With Additional Ear Tips)
Protective Case
Quick Start Guide
SIM Card Ejector
Subscribe to Onsitego
Get the latest technology news, reviews, and opinions on tech products right into your inbox
Unlike most other brands, Vivo bundles not only a fast charger (80W Flash Charging) but also wired (USB Type-C) in-ear earphones and a nice protective case for the phone. That's commendable in times when brands like Apple and Samsung aren't even shipping a charger with their high-end phones. Great job, Vivo!
Vivo X80 Pro Design
Vivo has crafted a beautiful and high-quality device. The X80 Pro is made using a metal frame and glass front and back. It feels high-quality and dense and can resist dust and water, thanks to its IP68 rating. Although the phone comes in three colour variants, unfortunately, Vivo has launched only one (Cosmic Black) of those in India.
The Vivo X80 Pro has a bezel-less 6.78-inch OLED screen with curved sides. Beneath the display, there is a huge under-display ultrasonic fingerprint reader. It is the biggest on any smartphone to date and an absolute joy to use.
On the rear, the device has a large camera island that extends along its whole width and is covered by strengthened glass. The camera module features four cameras and an LED flash. Despite the colossal camera island, the phone lays still on a flat surface and doesn't rock while typing. The rest of the phone's rear is covered by slightly soft-touch material.
Both power and volume buttons are on the right edge of the phone. They are easily accessible and incredibly tactile. On the top, there is a microphone and an IR sensor. The USB Type-C port, primary mic, and loudspeaker are on the bottom.
Vivo X80 Pro Display & Audio
The 6.78-inch OLED display uses Samsung's E4 panel, which means it is among the best in the industry. Thanks to its QHD+ resolution, everything looks tack sharp, but the phone comes with the Full HD+ setting by default.
It is an LTPO 2.0 display and supports a variable refresh rate of up to 120Hz. The default setting is Smart Switch, which means that the phone changes its refresh rate as per the task on hand. While swiping and scrolling, it switches to 120Hz. And when you're watching videos or Google Maps, the display switches to 60Hz. When elements on the screen are stationary, the refresh rate drops to 24Hz or even 10Hz.
It's an OLED screen, so blacks are perfect, and viewing angles are extremely wide. The contrast ratio is practically infinite. The screen brightness can go really low in dim rooms and extremely high for a good viewing experience under bright sunlight. With manual setting, the display can go as high as 500 nits, while in automatic brightness mode, it can go beyond 1,000 nits. It is one step below Samsung's Galaxy S21 Ultra that can tread beyond the 1,200 nits mark.
The phone supports HDR10+, and it was able to stream HDR videos on Netflix, Prime Video, and YouTube. Thanks to its ability to reach upwards of 1,000 nits, the display offers a fantastic HDR media viewing experience.
The screen's default colour mode is 'Standard,' which amps up the saturation and uses cool colour temperature. I switched to the 'Professional' mode, but the white balance seemed too yellow to me, so I used the 'Colour Temperature Adjustment' slider to make it two steps cooler.
Gaming on the phone is impressive since it supports a high refresh rate. I tried a few games that support a high refresh rate, and the experience was smooth. More on the gaming bit later in the review. Overall, the screen is a joy to use. It's bright, sharp, colour-accurate, and fluid.
The phone has a stereo speaker setup. The bottom speaker is the main unit, and the earpiece doubles up as the secondary speaker. Combined, they offer satisfactory audio quality. However, they're not balanced. The bottom speaker is a higher quality unit and offers better low-frequency audio (bass) reproduction. Moreover, compared to other devices like the Galaxy S21 Ultra and the iPhone 13 Pro Max, which I've used on a prolonged basis, the Vivo X80 Pro's speakers seem to lack some punch (especially in the bass region).
Vivo X80 Pro Cameras
I always wanted a phone with four rear cameras: Ultrawide (0.5 or 0.6x), Primary Wide-Angle (1x), 2x or 2.5x telephoto, and 5x or 10x telephoto. And the Vivo X80 Pro comes pretty close. It still misses a few things compared to my ideal camera configuration: the ability to record 4K 60fps videos using the front, 2x telephoto, and 5x telephoto cameras. While the 32MP front-facing camera can hit up to 4K 30fps, the 2x and 5x telephoto sensors max out at 1080p 60fps.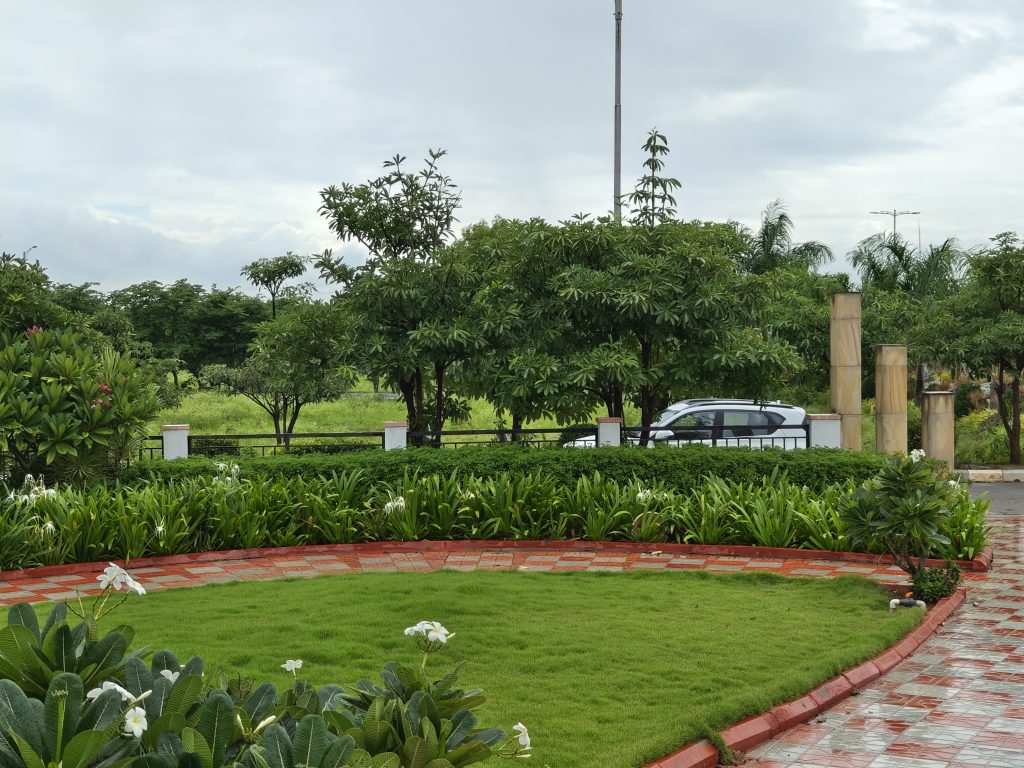 There's no doubt that images captured using the Vivo X80 Pro's primary 50MP rear camera are flagship-grade. There's little to no noise, colours are balanced, details are plenty, and the dynamic range is wide. Vivo's image processing is quite mature. The images neither have oversharpening nor do details appear smeared. The colours are neither over-the-top and contrasty nor too dull. Vivo is doing a great job balancing things and walking the fine line between accuracy and saturation.
The 12MP 2x telephoto camera also offers the same characteristics as the primary camera: balanced colours, good details, and a wide dynamic range. There's an almost non-existent difference between the colours captured using the primary and the 2x telephoto camera. However, I could see slightly more noise in those shots.
The 8MP telephoto camera with a 5x optical zoom lens offers plenty of details and does the balancing act on colours. However, as expected, it has more noise compared to the primary and 2x telephoto cameras.
The 48MP ultrawide camera has an autofocus lens, so you can even capture extreme close-ups and macro shots. For some reason, though, Vivo has not equipped this camera with OIS, which was available on last year's X70 Pro+. Coming to its image quality, ultrawide shots have likeable colours, a decent amount of details, and a wide dynamic range. As expected, there's some purple fringing and softness towards the corners of the image. In comparison, the Galaxy S22 Ultra offers sharper corners.
Capturing macro shots is easy. Whenever you move too close to a subject, the phone recognises that automatically and switches to the ultrawide camera. However, you can disable this automatic switching if you want. Macro shots have plenty of details, but again, due to the nature of ultrawide cameras, things in the corners of the image appear stretched and soft.
In low-light conditions, the primary camera offers among the best image quality I've seen in 2022 smartphones. By default, the X80 Pro does some Night Mode processing even in the Photo mode, similar to most other smartphone brands. Images are well exposed and offer a good amount of details. There's low noise and likeable colours.
The 2x telephoto camera is not as good as the primary in low-light conditions, but that can be remedied using the Night mode. The colour science also stays the same with this camera: just a dash of extra saturation. Images are well-exposed when the Night mode is used.
The 5x telephoto camera may or may not trigger in low-light conditions. When there's enough light, the periscope zoom lens camera performs similarly to the 2x telephoto in terms of details and colours, but the noise is higher due to the narrower focal length. When the light is too low, the camera app decides to use the 2x telephoto camera and zoom in digitally to achieve a 5x zoom shot. Such images appear softer. Night mode helps here, too, in offering better exposure to the overall scene and slightly more details.
The ultrawide camera lacks OIS, so images captured in low-light conditions are noisy. Still, it is among the better smartphone ultrawide cameras I've used. Activating Night mode helps control the exposure and bring out details in the highlights (around light sources like street lights and bulbs).
The Vivo X80 Pro offers the option to capture portrait images using primary, 2x telephoto, and 5x telephoto cameras. Portrait images appear natural, with the bokeh effect applied smoothly and gradually, unlike the Galaxy S22 Ultra. Things in the background start to fade away naturally behind the subject. You can even select the amount of background blur using a slider.
Portrait shots captured using the primary camera have the highest details, especially in low-light conditions. However, I liked the 2x telephoto camera to be best suited for portrait images with a natural look, thanks to its focal length. Portrait shots from the 5x telephoto camera are noisy, especially when there isn't enough light. All cameras offer a wide dynamic range, so the sky and clouds in the background do not appear blown out as in mid-range or even some high-end phones.
You can see my image with all the portrait effects/styles in the image gallery below.
The Vivo X80 Pro's camera was tuned in collaboration with ZEISS. There are plenty of ZEISS-style portrait camera effects. Some of them offer natural-looking highlights, such as how lights in the background are rendered as softballs. Even the background blur effect appears more 'creamy' for the lack of a better word.
I was surprised to see natural-looking shots from the 32MP selfie camera. However, I did disable all beauty filters and options from the camera's on-screen menu. If you prefer to look prettier, you can use Vivo's extensive face beautification features in the stock camera app. Portrait images from the front-facing camera also look great, offering a wide dynamic range, plenty of details, and slightly boosted-yet-natural-leaning colours.
You can shoot 8K 30fps videos using the Vivo X80 Pro's primary camera, but I suggest you don't. You won't get a significant jump in details, and the dynamic range, smoothness, and stabilisation aren't as good as on 4K videos. 8K videos also take a lot of storage space. They are helpful only when shooting videos of landscapes or stationary subjects using a tripod.
4K videos from the primary camera are brilliant, featuring nice contrast and colours. The dynamic range is excellent, and so are the details. Thanks to Gimbal OIS and EIS, 4K videos look smooth and natural. Even the ultrawide camera can capture 4K 60fps videos, and its quality is similar to the primary camera.
While the camera UI leads you to believe that you can capture 4K 60fps videos using the 2x telephoto camera, the X80 Pro uses the primary camera and zooms in 2x digitally. It leads to fuzzy details and choppy performance. The 2x and 5x telephoto cameras lack 4K video recording capabilities, so you can only shoot 1080p videos using those sensors.
Both primary and ultrawide cameras capture good-looking 4K videos in low-light conditions. It's best to stick to 4K 30fps mode when there isn't enough ambient light. Capturing 1080p videos using 2x and 5x telephoto cameras is okay, but you wouldn't be pleased with Full HD videos after getting great-looking 4K videos from the Vivo X80 Pro's primary and ultrawide cameras.
Vivo X80 Pro Performance
The Snapdragon 8 Gen 1, which powers the Vivo X80 Pro, is a powerful chipset. But it also suffers from extremely high power consumption and performance throttling under constant load. The Vivo X80 Pro performs well in most day-to-day tasks, and the animations and transitions are smooth. Multitasking was great, too, thanks to 12GB of RAM. Then there's up to 4GB of virtual RAM, but in my opinion, it is unnecessary. I noticed a few stutters here and there, similar to the Samsung Galaxy S22+, which has the same chipset.
I play a lot of Call Of Duty, and the Vivo X80 Pro started dropping frames after fifteen minutes of gameplay. It got a bit warm, too, but that's true for most high-end phones from this year. In comparison, phones with Snapdragon 870, Snapdragon 888, and the Dimensity 8100 perform more reliably. Of course, this isn't Vivo's mistake, and Qualcomm accepted it by launching the Snapdragon 8+ Gen 1 a few weeks ago. The new chip has shown markedly improved performance in terms of stability and power efficiency.
Other aspects of the phone's performance range from satisfactory to great. The stereo speakers are good, but I've heard better. The fingerprint reader is amazing. The fingerprint registration process needs just one tap. That's it! No more lifting your finger and tapping it multiple times. The signal reception was great, and the call quality was good, too.
Vivo X80 Pro Software & UI: Funtouch OS 12
Funtouch OS 12, based on Android 12, is a massive improvement over previous versions of Vivo's proprietary smartphone skin. Unlike the software on earlier Vivo phones (from 2-3 years ago), the UI on the Vivo X80 Pro looks and feels like a proper Android phone. It seems a lot cleaner and works smoother.
There are a lot of customisation options on offer. You can customise almost everything across the UI, including wallpaper, themes, app icon shape and size, font, text size, UI scaling, animation and transition styles, and even fingerprint reader animation. There are a few new widgets, including Counter, Memory Cleanup, Photo Frame, Nano Player, Notes, and Weather. They look a bit out of place compared to widgets available on other Android skins. You can read more about Funtouch OS 12 in our dedicated article.
Despite it being a significant improvement compared to previous Funtouch OS versions, Funtouch OS 12 still has a few issues. Here is a list of things that I didn't like in Funtouch OS 12:
The text density and spacing look weird no matter which font size and UI scaling option I chose.
App icons associated with notifications have shape and size that looks out of place.
Zoom controls in the camera app's video recording section are hard to understand and use. There are no direct focal length shortcuts.
The switching between the Apps and Widgets sections in the app drawer is unintuitive.
For some reason, the Gboard keyboard app fails to show the password autofill option in the top bar for third-party password managers. I noticed this issue only on Funtouch OS 12.
A 'Music' section appears in the notifications area even when there's no active music playback. It can't be dismissed.
Notifications from some stock apps can't be disabled. For example, Vivo's own web browser sends notifications, and you can't disable them.
At least half a dozen bloatware apps came pre-installed on the Vivo X80 Pro. Although they can be uninstalled, it is unexpected to see them on a high-end, premium device like the X80 Pro.
Auto reply options for notifications have a lot of extra whitespaces, which makes the whole notification too large.
Vivo X80 Pro Battery Life & Charging Speeds
A 4,700mAh battery powers the phone and supports up to 80W fast charging. It is compatible with Vivo's proprietary Flash Charge technology rather than the more widely adopted USB PD standard. Thankfully, the phone comes bundled with an 80W Flash Charger, which can fully charge the phone within 40 minutes. The 50% mark comes in less than 15 minutes.
The charging speeds may not be as fast as the Realme GT Neo 3 (150W) and the Xiaomi 11i HyperCharge (120W), but it's fast enough for almost every practical being on earth.
The Vivo X80 Pro also supports fast wireless charging up to 50W, but I did not have a compatible wireless charger to test it. A regular wireless charger (15W Qi) takes more than two hours to charge the phone fully.
While the phone's charging performance is incredible, the actual battery life isn't. I would rate the phone's battery life as below par. The Vivo X80 Pro usually lasts till bedtime (10 PM), but only with light to moderate usage. Heavy usage depletes the phone's battery by 6-7 PM. The device loses more battery percentage in sleep mode than competing devices, which could be fixed with a software update. However, there's no telling if and when Vivo will fix the issue.
The screen-on time was usually between 4 and 4.5 hours, which is below par by today's standards. Most high-end phones offer 5-6 hours of screen-on time. Some even go as long as 7-8 hours, while the iPhone 13 Pro Max provides 10 hours of screen-on time and a whole day of battery life.
Should You Buy Vivo X80 Pro?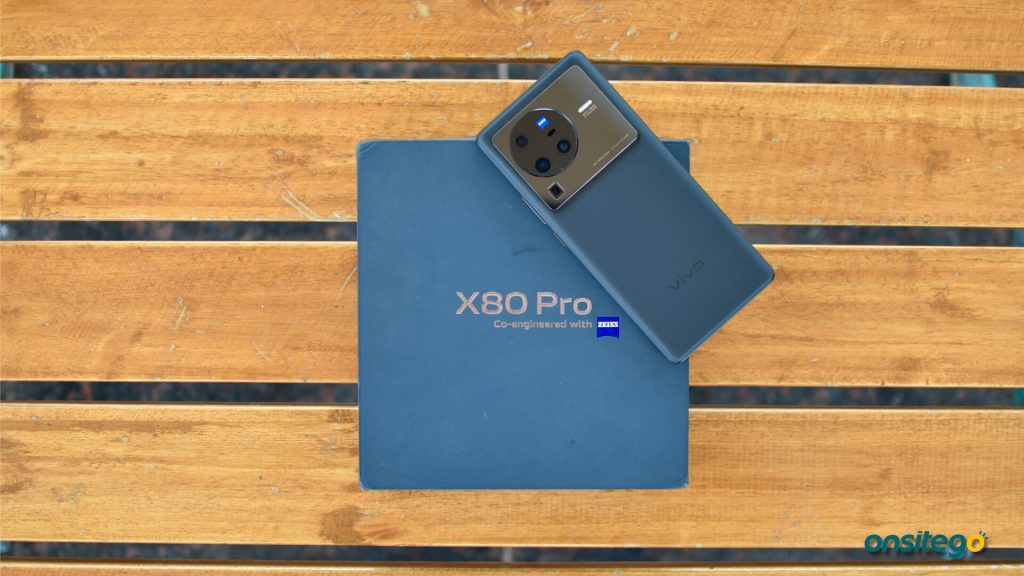 The Vivo X80 Pro is among the best smartphones I've used this year. It has an excellent design, a top-shelf screen, great cameras, good performance, and speedy charging. It even comes with the new-generation fingerprint reader that's a joy to use and an IR sensor.
Funtouch OS 12 is a massive improvement over previous versions, but it still has a few niggles and inconsistencies in UI design. Vivo's moving in the right direction, though. It just needs to remove bloatware from its high-end phones and iron out minor UI design kinks. It should also bring 4K video recording to its telephoto cameras.
The only thing not up to par in the Vivo X80 Pro is its battery life. If Vivo can fix it with its next phone, it will have an absolute gem on its hands.
The only similarly-specced phone from the competition is the Samsung Galaxy S22 Ultra, which is exorbitantly priced. And so is the Apple iPhone 13 Pro Max, despite lacking a 5x zoom camera. The OnePlus 10 Pro and the Xiaomi 12 Pro fall short in camera performance. So, the Vivo X80 Pro is an easy recommendation for anyone who wants a high-end Android smartphone.
The Review
Vivo X80 Pro
The Vivo X80 Pro is among the best smartphones I've used this year. It has an excellent design, a top-shelf screen, great cameras, good performance, and extremely fast charging. It even comes with the new-generation fingerprint reader that's a joy to use. Funtouch OS 12 still has a few niggles and inconsistencies in UI design, though, and the battery life is a little short on expectations. Still, for its price, So, the Vivo X80 Pro is an easy recommendation for anyone who wants a high-end Android smartphone.
PROS
Excellent fit and finish, complete with IP68 rating.
Top-grade 120Hz OLED display.
Good cameras all around.
Fast performance.
Good haptics.
Incredible fingerprint reader.
Very fast wired and wireless charging.
CONS
2x and 5x telephoto cameras can't record 4K videos.
Funtouch OS 12 has bits and pieces of unpolished UI.
Comes with bloatware.
Battery life not up to par.
Review Breakdown
Design

0%

Display

0%

Front Camera

0%

Rear Camera

0%

Performance

0%

Software

0%

Battery Life

0%

Value

0%