Microsoft has unveiled the new Xbox Game Pass Friends And Family Plan, which allows you to share the account benefits with up to four other friends. Currently, this new subscription tier is rolling out to members in Ireland and Colombia. We can expect a wider launch if this plan proves successful in the aforementioned regions.
Xbox Game Pass Friends And Family Plan: Features, Benefits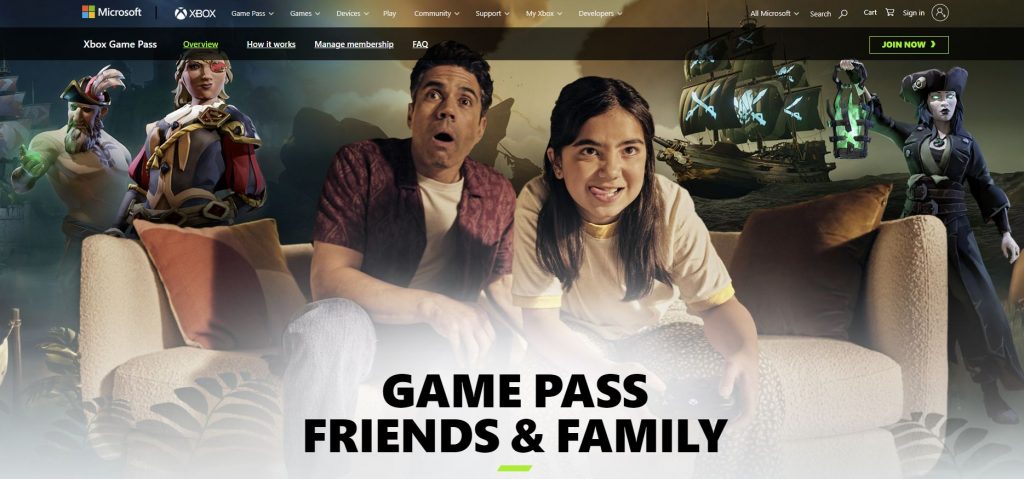 The Xbox Game Pass Friends And Family Plan allows a total of five members to enjoy the benefits of Xbox Game Pass Ultimate. This gives subscribers access to hundreds of games on console, PC, and cloud. Moreover, gamers will get to play Xbox Game Studios games right when it is released.
Other perks include EA Play membership, partner offers, and exclusive member discounts. Moreover, subscribers will be able to access in-game content with this plan.
Subscribe to Onsitego
Get the latest technology news, reviews, and opinions on tech products right into your inbox
Do note that you can only join one group at a time. Additionally, only members residing in the same country can be added to the Friends and Family plan.
Xbox Game Pass Friends And Family Plan: Pricing
The Xbox Game Pass Friends And Family Plan is priced at €21.99 (around ₹1,741) per month in Ireland, and 49,900 COP (around ₹880) in Colombia. To compare, the top-tier Game Pass Ultimate plan costs €12.99 per month. With a total of five members sharing the Friends And Family plan, the price comes down to around €5 per month for each member.
Microsoft states in its blog, "Currently we are piloting this plan in Colombia and the Republic of Ireland. Future countries / regions might be added in the next months." Although there's no word on how much it will cost in other regions of Europe, the UK, or the US, The Verge speculates that it could cost around $25 per month in the US.