The Realme X3 and the Realme X3 SuperZoom were launched back in June 2020 with Android 10 based on the original Realme UI. In 2021, the smartphones got updated to Realme UI 2.0 based on Android 11, and are now getting the Android 12 update, which could be its last major update.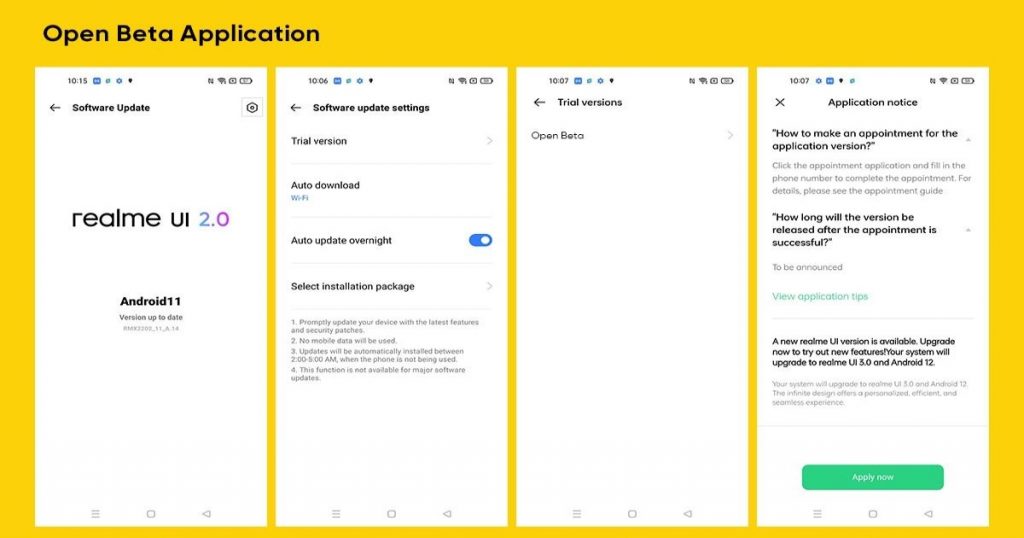 Before Realme starts rolling out the stable versions of the Realme UI 3.0 for the Realme X3, it has started seeding the Open Beta version of the Realme UI 3.0 to its device. Interested users can navigate to Settings > Software Update > Tap on the settings icon in the top right corner > Trial Version > Submit your details > Apply Now. You will get a new update if your application is accepted. Also, make sure your Realme X3 is running on RMX2081_11.C.13 / RMX2081_11.C.14 firmware to proceed.
The Realme UI 3.0 brings a new interface called Fluid Space Design. It features new 3D icons with changes in outlining and shadows, making them more dynamic than before. The Always-On Display gets a slew of customisation options and the new Omojis add the fun element. Other noteworthy features include an AI Smooth Engine, App permission recording, Quantum Animation Engine 3.0, Floating Window 2.0, Phone Manager 2.0, background stream, improved security and privacy, and more.
Subscribe to Onsitego
Get the latest technology news, reviews, and opinions on tech products right into your inbox
Realme has a few pointers for the upgrade listed below.
Please make sure your phone is not rooted.
Ensure the battery of your Realme X3 is above 60 percent.
To prevent data loss, please backup your personal data before proceeding.
The latest Open Beta version will be chosen as the stable version and rolled out to all users, there is no difference if you have already joined the Open Beta program.
Some third-party application versions might not be compatible with Android 12 yet, after updating these applications might not be available or crashing down on your device. Therefore, it is recommended to update all your applications to the latest version available in the Play Store before your update.
The Open Beta versions may have an unpredictable impact on your phone and effect on daily use.
Please ensure that the available phone storage is more than 5GB. Otherwise, there will be a risk of update failure (To check the phone storage head to Settings > Additional Settings > Storage).
Due to unpredictable factors such as network communication and strategy adjustment, it is not possible to guarantee that every applicant will receive the update. In case the update is not received, we suggest you patiently wait for the official release.
Protect Your Mobile Phone with Onsitego's Protection Plans
Covers Malfunctions & Breakdowns
Mobile Repair or Replacement Guarantee
The Realme X3 and the Realme X3 SuperZoom on their stock Realme UI based on Android 10 were very good smartphones for gaming until they were upgraded to Realme UI 2.0 based on Android 11. Brands often tend to throttle the performance of their older devices, especially the ones close to the end of their life cycles. So, always think twice before attempting a major Android update.