The 5G spectrum auction was successfully concluded in India on Monday, after 40 rounds of bidding. The Indian government raked in a total bid amount of ₹1,50,173 crore during the course of seven days. The country's top telecom operators—Reliance Jio, Bharti Airtel, and Vodafone Idea (Vi)—were at the forefront of the bid. Meanwhile, Adani Data Networks emerged as a surprise contender. Nearly 71% of the total spectrum was sold, exceeding the government's expectations.
With the phase of the 5G auction successfully completed, India is set to receive 5G connectivity soon. Let us have a look at the significance of the 5G rollout in the country, the top 5G service providers, and how much the service will cost.
When Will 5G Launch In India?
India's Telecom Ministry has announced that the 5G spectrum allocation will most likely be completed by the middle of August. Then, by October this year, telcos can start providing 5G services in India. The Department of Telecommunications (DoT) states that 5G services will first roll out in 13 cities: Mumbai, Bengaluru, Kolkata, Pune, Hyderabad, Delhi, Gurugram, Ahmadabad, Chennai, Chandigarh, Lucknow, Jamnagar, and Gandhi Nagar.
Subscribe to Onsitego
Get the latest technology news, reviews, and opinions on tech products right into your inbox
Reliance Jio announced that it would start the rollout of its 5G network in India in a few cities starting August 15, 2022. Airtel, on the other hand, said that it will start the rollout of 5G networks in India by the end of August 2022 and release it across India by the end of 2024.
Impact Of 5G Connectivity In India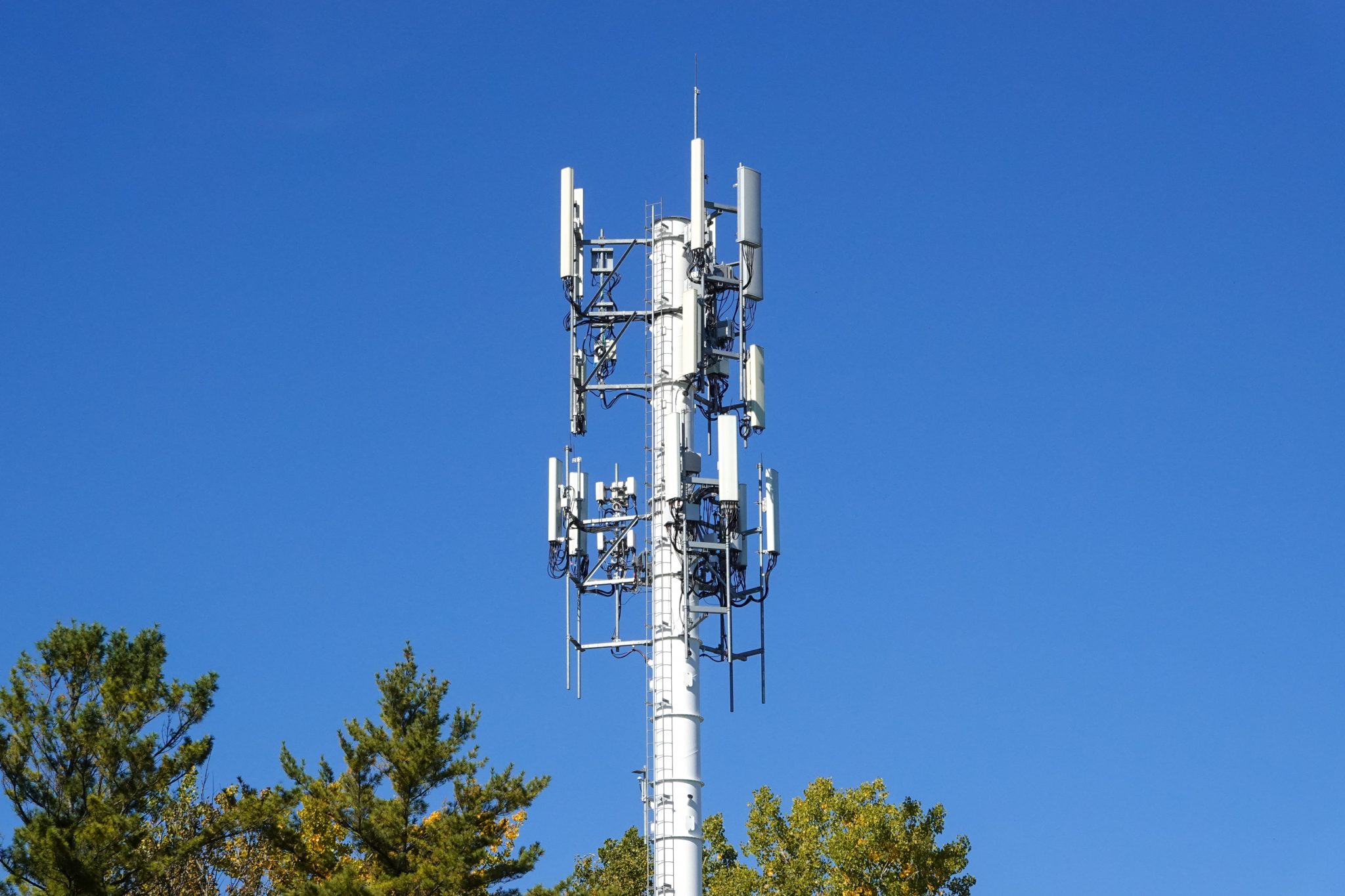 Although India is the second largest mobile market in the world, the country has been slow to adopt 5G compared to other markets. Now that the country is scheduled to receive 5G services in a couple of months, we can expect increased data speeds.
Anticipating India's 5G rollout, there's no dearth of 5G-capable smartphones in the country. Various smartphone brands in India have been launching 5G phones in the country for two years. Now, almost all mid-range and high-end smartphones launching in India are compatible with 5G networks. According to market analysis firm Counterpoint Research, the share of 5G smartphone shipments rose to 29% of overall shipments in the second quarter of 2022.
India's telecom minister Ashwini Vaishnaw stated in a press briefing, "We understand that the spectrum purchased is good enough to cover all the circles in the country." He added that the country's 5G coverage would be "very good" over the next three years.
Besides faster data speeds, 5G is touted to accelerate the development of new innovations in telemedicine, robotics, "smart" agriculture, industrial automation, and other sectors. According to an Economic Times report, Prime Minister Narendra Modi stated that 5G would not only increase internet speeds, but it would also create more jobs. Modi added that 5G would boost India's economy by a whopping $450 billion in the next 15 years.
Expected 5G Tariffs In India: How Much Would 5G Recharge Plans Cost In India?
With 5G promising faster speeds, analysts speculate that telecom operators will convince customers to pay more for 5G services. Following the 5G spectrum auction, telecom analysts expect tariff rates to increase.
Manish Gupta, senior director of CRISIL Ratings said, "Given the sizeable investments towards spectrum acquisition, we believe telecom companies will charge differential pricing for 5G services. Indeed, adoption of 5G services will hinge on the extent of premium over 4G tariffs."
Gupta added, "In a bid to ensure mass adoption of 5G, telecom companies may raise tariffs for 4G services, too, despite two rounds of major tariff hikes effected in December 2019 and November 2021, respectively. We expect another tariff hike for 4G services in the second half of the current fiscal."
Nomura Global Markets Research believes that following the 5G spectrum acquisition, telcos will need a 4% tariff hike or a 30% premium for 1.5GB/day 4G LTE plans. The company's report states, "Historically, Indian telecom companies have refrained from charging a premium for 4G plans (vs 2G/3G data plans). With potentially higher speed on offer and likely initial uptake from premium customers (smartphones above ₹15,000), there is a potential for telecom companies to charge a premium for 5G (vs 4G)."
5G Spectrum Allocation: The Biggest Spenders
A total of 7,2097.85MHz of 5G spectrum was purchased by telecom companies for the following bands: Low-Band, Mid-Band, and High-Band. The Low Band 5G spectrum includes the 600MHz, 700MHz, 800MHz, 900MHz, 1,800MHz, 2,100MHz, and 2,300MHz bands. The Mid-Band 5G spectrum includes the 3,300MHz band, whereas the High-Band 5G spectrum comprises the 26GHz band.
The most expensive 700 MHz band has a range of 5KM to 10KM, which offers wide coverage for densely-populated regions. This band saw bids worth ₹39,270 crore. Meanwhile, the 3,300MHz band was the most popular one, with bids amounting to ₹80,590 crore. The 1,800MHz, 2,600MHz, 2,100MHz, 800MHz, 2,500MHz, and 900MHz bands received bids worth ₹10,376 crore, ₹14,709 crore, ₹3,180 crore, ₹1,050 crore, ₹650 crore, and ₹349 crore, respectively.
Reliance Jio turned out to be the biggest spender in India's 5G spectrum auction, netting a total spectrum of 24,740MHz in various bands for ₹88,078 crore. Bharti Airtel came in second place, bagging 19,867MHz spectrum worth ₹43,084 crore. Vodafone Idea is in the third position, with 2,668MHz spectrum worth ₹18,784 crore. Lastly, Adani Group purchased 400MHz spectrum in the 26 GHz band for ₹212 crore.
Indian Telcos Reveal 5G Rollout Plans
Reliance Jio
Akash Ambani, chairman of Reliance Jio Infocomm, said in a statement, "Jio is committed to offering world-class, affordable 5G and 5G-enabled services. We will provide services, platforms and solutions that will accelerate India's digital revolution, especially in crucial sectors like Education, Healthcare, Agriculture, Manufacturing and e-Governance."
Jio added that its 700MHz spectrum footprint would make it the only telco providing pan-India true 5G services with higher speeds, reduced latency, and extensive coverage. Moreover, the company claims that it is ready to deploy 5G in the least amount of time, thanks to its vast fibre footprint in the form of Jio Fiber, in-house 5G stack, and an all-IP network without any legacy infrastructure.
Bharti Airtel
Airtel Chief Executive Officer Gopal Vittal spoke about the auction, "This spectrum acquisition…has been part of a deliberate strategy to buy the best spectrum assets at a substantially lower relative cost compared to our competition."
Airtel stated that its purchases in the low and mid-band spectrum would boost its network's capacity a hundred-fold and offer superior 5G connectivity at the lowest cost. The company added that it plans to initially implement 5G services in major cities, followed by a wider rollout across the country.
Vi (Vodafone Idea)
Vodafone Idea claims that it will offer users a superior 5G experience and continue to invest in its network to offer 5G for more customers in the future. Vi said in a statement, "We actively participated in the spectrum auction to strengthen our pan-India 4G footprint and embark on our 5G roll-out journey in the country in line with our long-term vision."
The company added, "We also have the advantage of leveraging the global experience of Vodafone Group, which has proven expertise in deploying 5G in many markets. We will continue to invest in our future-ready network to upgrade it for roll out of 5G services to our customers in the future."
Adani Group
Adani Group plans to utilise the spectrum to offer private network solutions and improved cybersecurity in "the airport, ports and logistics, electricity production, transmission, and distribution, and different manufacturing operations." The company added that it would digitally integrate its businesses and develop a "super app" that will offer a multitude of services.
"Acquiring 400MHz of the spectrum is the group's first step in integrating its digital infrastructure portfolio, which includes data centres, terrestrial fibre and submarine cables, industrial cloud, AI innovation labs, cybersecurity, and SuperApps," the group said in a statement.
5G Trials In India: Internet Speeds
Reliance Jio
Back in May, Jio had conducted 5G field trials in eight states. The company claimed that it had achieved 5G throughput speeds of more than 1.5Gbps during the trial. Earlier this year, it was reported that Jio's 5G network was able to achieve a download speed of 420Mbps and an upload speed of 412Mbps. Additionally, leaked images of its 5G speed test results revealed a jitter of 9ms and latency of 11ms.
Airtel
Last year, Airtel demonstrated India's first cloud gaming session in a 5G environment via the cloud gaming platform Blacknut. The test used OnePlus 9R smartphones to connect to a 3,500MHz high-capacity spectrum band. The company claimed that it achieved an excess of 1Gbps speed and latency in the range of 10 milliseconds during the demonstration.
Additionally, Airtel had held 5G trials on the outskirts of the Delhi-NCR region, achieving a speed of 200Mbps. A few months later, the telco partnered with Nokia to conduct India's first 5G trials in the 700MHz band.
Vodafone Idea (Vi)
Vi claimed last year that it was able to attain speeds up to 3.7Gbps speed during its 5G network trial in Pune, Maharashtra. The telco stated that it also recorded peak download speeds of up to 1.5Gbps in Gandhinagar, Gujarat. Recently, the company claimed that it had attained 5.92Gbps speed during its mmWave 5G trials.